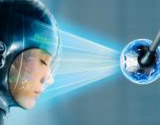 High accuracy rate
Visio-FACE takes automatically several pictures of the person and analysis them in real-time. As a result it provides a very high accuracy recognition rate.
High recognition speed
Watch List Management
Can generate alarm or trigger an action according to watch list.
VIP list
Unauthorized list
etc
Advance search
Visio-FACE allows comparison, similarity check and verification of persons.
Fully integrated with DVR/NVR